CNC Vacuum Casting/RTV SLA& SLS.
CNC Machining
SOMA Prototype can make rapid prototype from most of plastics and metals with various finishes.
Anodizing and Bead Blasting
Anodizing is very common finish for aluminum parts. It increases corrosion/wear resistance. SOMA Prototype can do high quality hard coat anodizing and sulfuric acid anodizing ( Type II&III) in different colors. Black and Clear anodizing is required the most often. If you have any specific color, just provide the pantone or RAL number and we will match it.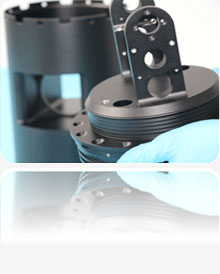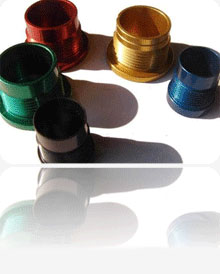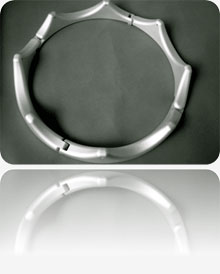 Painting, Printing and Etching
Without skillful and professional painting technology, you will destroy the models very easily. With the use of high quality 2K paint and carful color test, SOMA Prototype always make models that satisfied the customers. Satin, matt, texture, glossy and soft touch can be achieved. Logo and text can be printing or etching on the surfaces.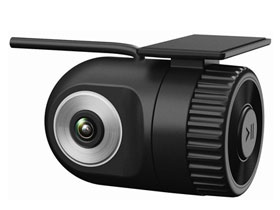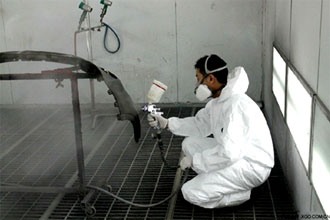 Polishing
Polishing requires numerous of handwork and great attention to detail. SOMA Prototype has made a lot of clear automotive lens and light pipes. PMMA can be polished to be clear, similar to glasses. PMMA parts can be tinted translucent in various color. Metal parts can be mirror polished.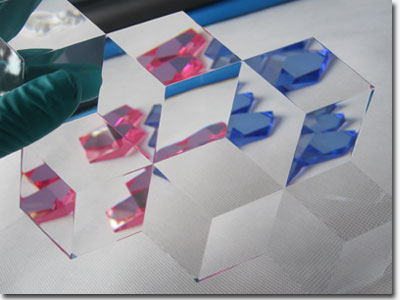 Passivation
Passivation is a post-fabrication method of maximizing the inherent corrosion resistance of stainless steel. It provides a very good surface to stainless steel parts.
Powder Coating
Powder coating produces a high specification coating which is relatively hard, abrasion resistant and touch. SOMA prototype can powder coating in different colors, black and white is most common.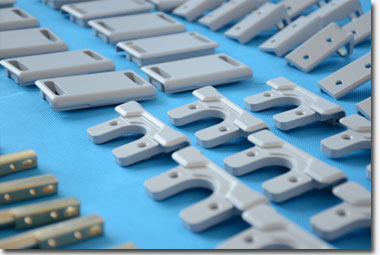 Bead Blasting
Bead blasting is a process of applying fine glass beads at a high pressure to remove surface deposits without damaging the surface. It is used to clean calcium deposits from pool tiles or any other surfaces, remove embedded fungus, and brighten grout color. We can do aluminum bead blasting similar to MacBook aluminum surface. PMMA prototype can also be bead blasted to get frosted surface.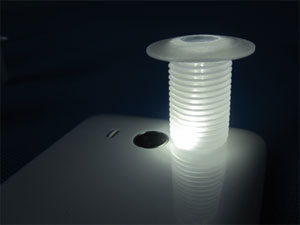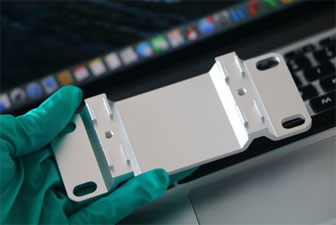 Vacuum Casting/Silicon Tool
Vacuum Casting is the best replacement of injection molding for low volume products from 10 to 100 pieces.
Combine with multiple manufacturing process and handwork, SOMA Prototype can make excellent parts through silicon tool in various plastics and rubber simulant PU.
Colors & Textures can cast directly to the vacuum casting parts or painting afterward. We can also overmold metal /hard plastics with rubber or other plastics.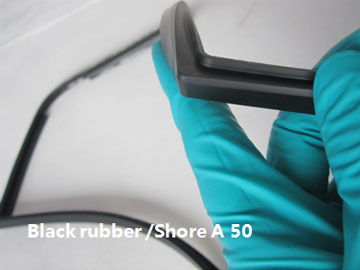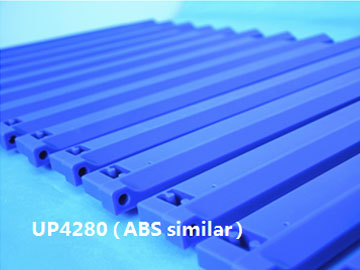 How to make good parts through silicon tool?
Make a master model by SLA or CNC
Sand and paint the master model with desired finish
Use the master model to make a silicon tool
Pour PU into the cavity and vacuum & curing
Parts are made
SLA&SLS
Unlike other prototype manufacturing factories, SOMA prototype can make high temperature resistant parts and clear prototypes by SLA. The finishing can be painting, printing and plating. Inserts can be installed to SLA parts.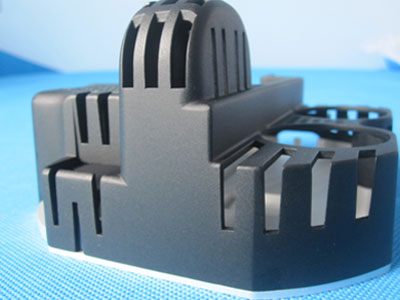 Fast Delivery: 3day for prototype, 14 days for rapid tooling
Consistent Quality: parts inspected prior shipment
Experienced PM Team: both engineering and English background
Competitive Price
About SOMA Prototype
SOMA Prototype Manufacturing Ltd has been making rapid prototype and rapid tooling & injection molding for years.
We commit ourselves to helping customers to bring their concept to reality and promote the products to the market faster at better price.
Prototype and rapid tooling test is very important prior to production tool. From prototype making and then to prototype tool and injection molding, we better understand the project requirement and provide a good solution or design modification proposal to make the design more suitable for production. In many cases, due to the lack of manufacturing background, designers easily ignore the manufacturing feasibility and design parts that cannot be produced. SOMA prototype has a good quoting system to help customer. To enhance production performance, SOMA provides DFM ( design for manufacturing) before tool making. DFM is of a great help to reduce the cost and shorten the lead time.
Value Added Services
In addition to make low and medium volume plastic and metal parts, SOMA Prototype provide additional services to customers:
Full or Sub-Assembly
Related components Sourcing
PCB sourcing
Sheet Metal
Special Packaging